Anin Utigaard's Presentation Description 
Monday, June 6th, 2022   1:00PM - 3:00PM PDT  /  4:00PM - 6:00PM EDT
For Asia: Tuesday, June 7th, 2022
Click here for your time zone
Anin Utigaard, MA, MFT, REAT, met Natalie Rogers, Ph.D., pioneer of Person-Centered Expressive Arts in 1988. Natalie Rogers was the founder of the Person-Centered Expressive Therapy Institute (PCETI), and the daughter of Carl Rogers— a humanistic psychologist who developed the Person-Centered (and Client-Centered) approach to counseling and psychotherapy. Anin will share highlights of what she learned from Natalie through her experiences in many roles (i.e. student, co-facilitator, mentee, colleague, and friend)— and from the legacy that Natalie left to the field and global community.
After, Anin will present the philosophy and foundation with the Person-Centered Expressive Arts Approach and how it can be applied to working with clients, groups, couples, families, and children. She will discuss how the Person-Centered methods assisted her in working with adolescents in a treatment center and private practice. Additionally, Anin will illustrate how the expressive arts helps teens to move through resistances while providing a safe place to express and process their inner life. The presentation includes a Person-Centered experiential exercise, along with opportunities for sharing, reflections, and Q&A.
If you cannot attend the Live Presentation via Zoom, the recording will be available for you to watch at your convenience for up to 2 months.
---
About the Presenter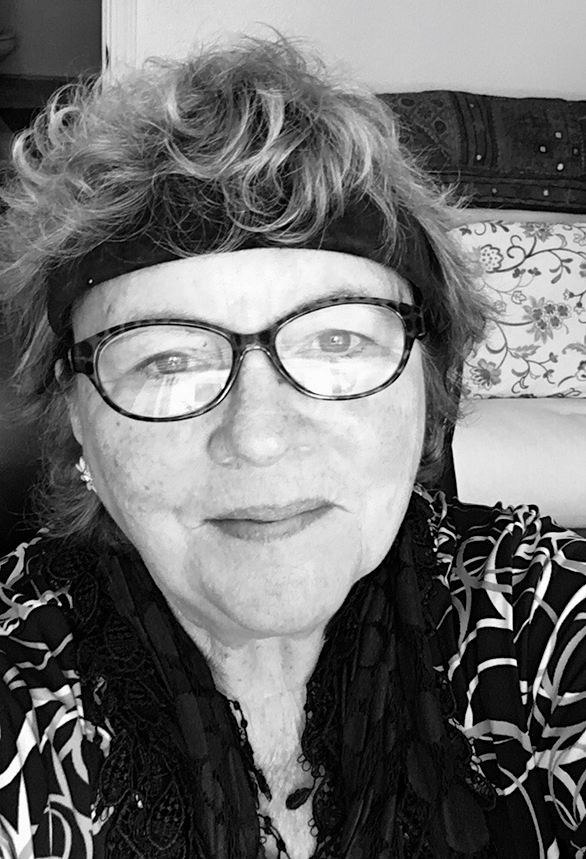 Nina "Anin"' Utigaard is a licensed Marriage Family Therapist (MFT) and Registered Expressive Arts Therapist (REAT). She works with individuals and groups of all ages and cultures. She was a founding Executive Co-Chair for the International Expressive Arts Therapy Association and continues to be on the Advisory Council for the organization. Anin was a faculty member with Natalie Rogers' Person-Centered Expressive Therapy Institute for over ten years, and uses the Person-Centered approach in her work with clients. She has presented her work nationally and internationally since 1992. Her work with trauma, addiction, and adolescents began in 1991 at ThunderRoad in Oakland, California, where she used the PCEXA therapy with teens. Anin has a fine arts and professional music background, which she combined with psychology and the humanistic approach in psychotherapy. She believes that the arts are a transformative power that can change the world we live in.
---
CE Information

CE hours are only eligible for those that attend the Live Zoom Presentation. 
This presentation is approved for 2 Continuing Education (CE) hours through R. Cassidy Seminars! Click here to learn more about CE information and purchasing.
---
Registration Details

Cost:

Anin only: $25

Bundle: Anin + Ann: $45
Bonus Bundle: Anin + Ann + Mitchell: $65




Registration Deadline (for Anin only + All Bundles): 
  June 3rd, 2022 (Asia: June 4th)

Please register with your preferred contact email  - we will be sending all communication, including the Zoom information, to the email address you provide. If you have taken a course through our FOAT Online School, please register with your existing account!

For scholarship/work study inquiries please contact us at least one week before the registration deadline.
This offering is open to those new and experienced in Focusing, Expressive Arts, and FOAT®!